Basic Commercial Janitorial Services
At Chosen Enterprises we are proud of our reputation for offering a distinctive level of service for a reasonable cost. Our unique approach provides our client with superior cleaning and exceptional customer service.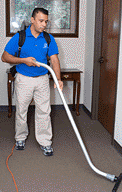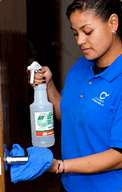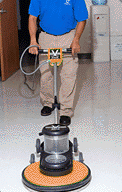 Green Cleaning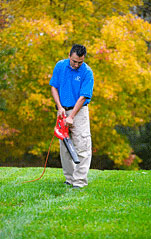 Chosen Enterprises, Inc. has partnered with the Green Cleaning Certification Institute (GCCI), Inc. to bring us into the new era of sustainable cleaning practices. GCCI is the National, Janitorial-Industry recognized accreditation organization for certifying a Janitorial Company as having the required training and practices to meet EPA guidelines as a "Green" provider.
This certification warrants that those Companies having completed the requirements are fully capable and knowledgeable to meet EPA and LEED guidelines for sustainability and renewable practices.

With respect to equipment, cleaning chemicals, and supplies, Chosen Enterprises has partnered with UniSource, Inc to provide and use EPA registered products and solutions for our janitorial operations.

Whether our clients are interested in Day Cleaning Services, LEED Accreditation, or Energy conservation, we have grown our Company through the progression of the sustainable Green movement and we want to help your facility to advance with the movement as well. Additionally, we have experience assisting our clients to attain their LEED designations, as well as ensuring that the proper training and documentation is completed for maintenance of the LEED certification program.

If you should have any questions about our Green cleaning or our capabilities, please do not hesitate to Contact Us.