Chosen Enterprises currently provides professional janitorial organizations in the Commercial Real Estate, Corporate Industrial, and Institutional segments of the market.
What Makes Chosen Different?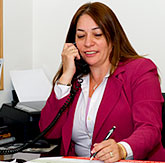 Our Corporate Culture and Values: Chosen is an entrepreneur organization that takes pride in people development and long term client relationships. We commit to moral and dignified standards of business, an ethic of customer service, quality assurance with benchmarked results, business relationships that are second to none, and employee relations centered on fairness, dignity, and respect.

Quality People Providing Quality Results: Indicative of our Company values, our managers and our supervisors make us the Chosen Enterprises among Janitorial Companies. We are proud of our reputation for providing a client-centric and client-focused approach to cleaning. As a result, Chosen enjoys an above industry average account retention rate.

Green Cleaning Sustainability: Chosen offers a variety of green clean components consistent with EPA regulations and LEED Protocol. We stand ready and willing to plan, develop, and customize a program to meet your every need.

Pandemic Preparedness: We are all too aware of the threat posed by various viruses and bacteria. Upon client request, over the course of this year we began disinfecting all of our accounts using an EPA registered and recommended, hospital-grade, quatinary disinfectant. As we believe this to be a daily janitorial necessity during this age of communicable disease and infection, we offer this service to all of our clients.

Superior Equipment, Materials, and Supplies: Chosen provides its service employees with superior quality, time tested, chemicals, equipment, materials, and supplies.